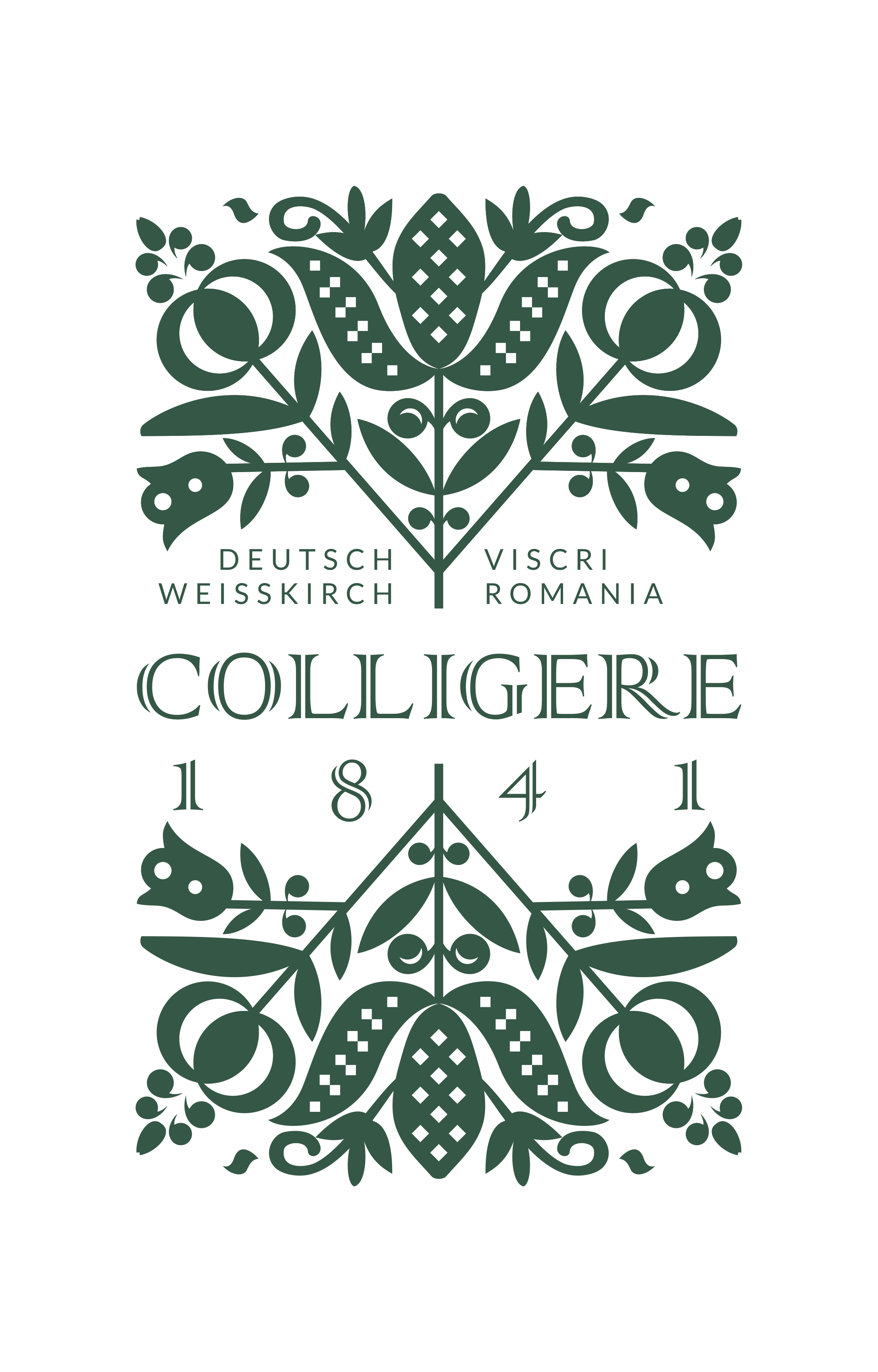 We are delighted to present you this wonderfully versatile estate situated in Deutsch-Weisskirch (DE) or Viscri (EN) in Romania.
This house is the estate of our Markel family since 1841 and has been a place for people to connect to each other by living and listening to each other, learning and being influenced by each other. This used to be our family related community spirit of the past. Now we want to widen this community spirit using our estate as a platform not just for the current family members but also for our friends and new guests who would like to participate in our journey in exchanging their ideas and thoughts at various events we are going to offer.
We want to call our community spirit Colligere because it stands for connecting, centre oneself and resting. Both Colligere and 1841 designed together will result in Colligere1841 and will be our brand that offers you a generous and restful venue to connect people around the world for various occasions and for this we believe our estate provides many ways to achieve this brilliantly.
Please, enjoy the virtual visit of colligere1841 and of course you are welcome to pay us a visit to our estate.
Accommodation
Our estate sits on the main street (Strada Principala) and we offer you one large private room which can sleep up to four guests. We have a second room which is available on request. Come and experience the unique lifestyle of this charming village.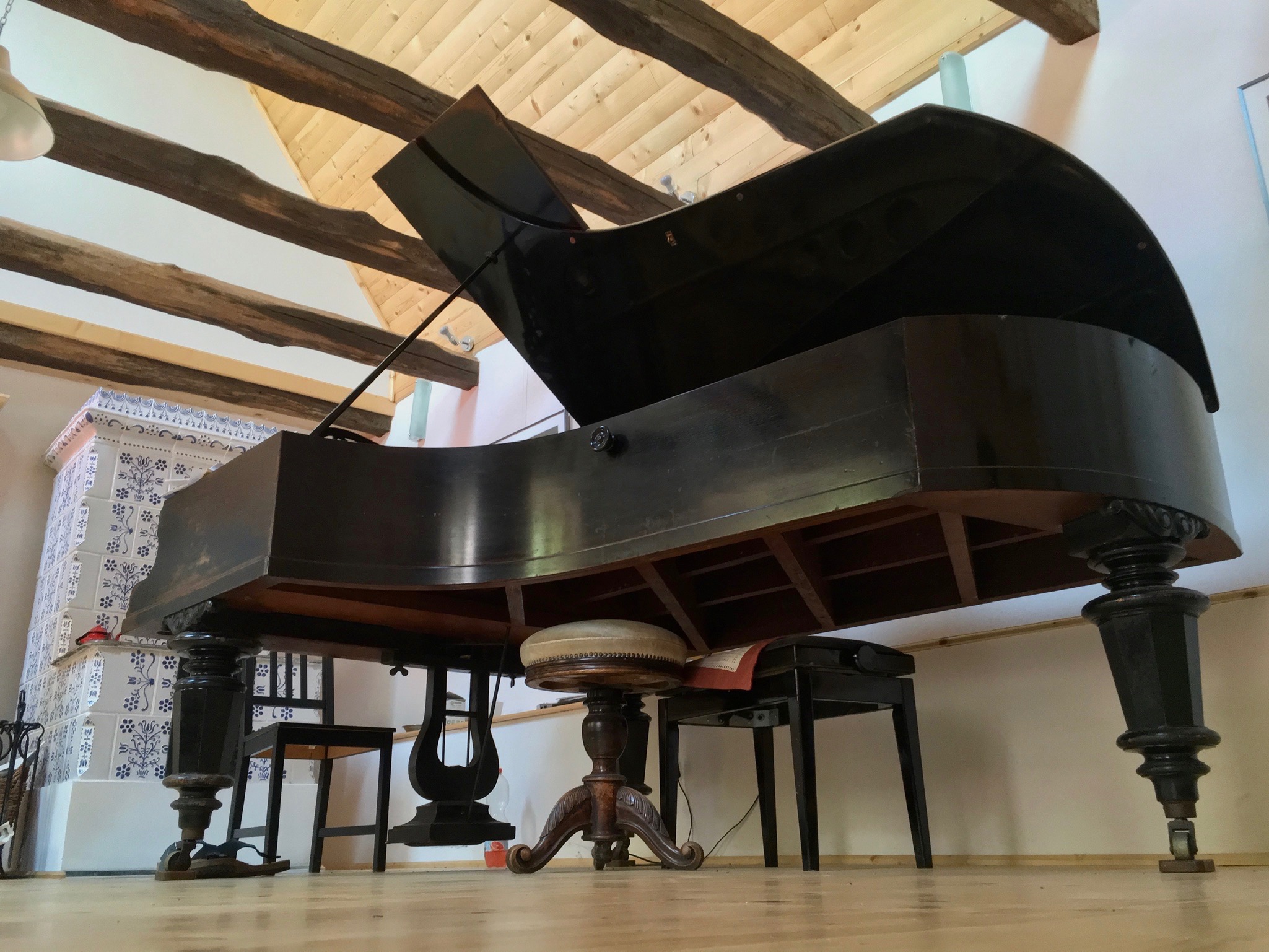 Music Room
Das Musikzimmer befindet sich in der alten Werkstatt von Michael Markel, meinem Großvater. Er war Schreinermeister bis zu seiner Ausreise nach Deutschland im Jahre 1990, kurz nach dem Fall des Eisernen Vorhangs. Er hat all die Jahre für die Dorfbewohner viele Holzböden, die Fenster und Türen in den Stuben gezimmert.
Nach einer umfassenden Renovierung in den Jahren 2008-2016, die meine Eltern veranlasst hatten, erhielt dieser Raum ein auf uns abgestimmtes  Gesicht: ein neues Dach, neue Räume mit neuen Holzboden und einen traditionellen Kamin. Alles fügt sich der sich perfekt in den Raum ein.
Das Herzstück dieses Raumes ist der Konzertflügel C. Bechstein aus dem Jahr 1877 mit einer Länge von 2,27 m. Er befindet sich noch im Originalzustand mit Elfenbeinklaviatur und dem Klang des 19. Jahrhunderts, de Zeit, als Brahms oder Liszt auf diesem Instrument hätten spielen können. Jedes Jahr im Sommer planen wir Konzerte, Workshops oder Probewochen mit Musikern.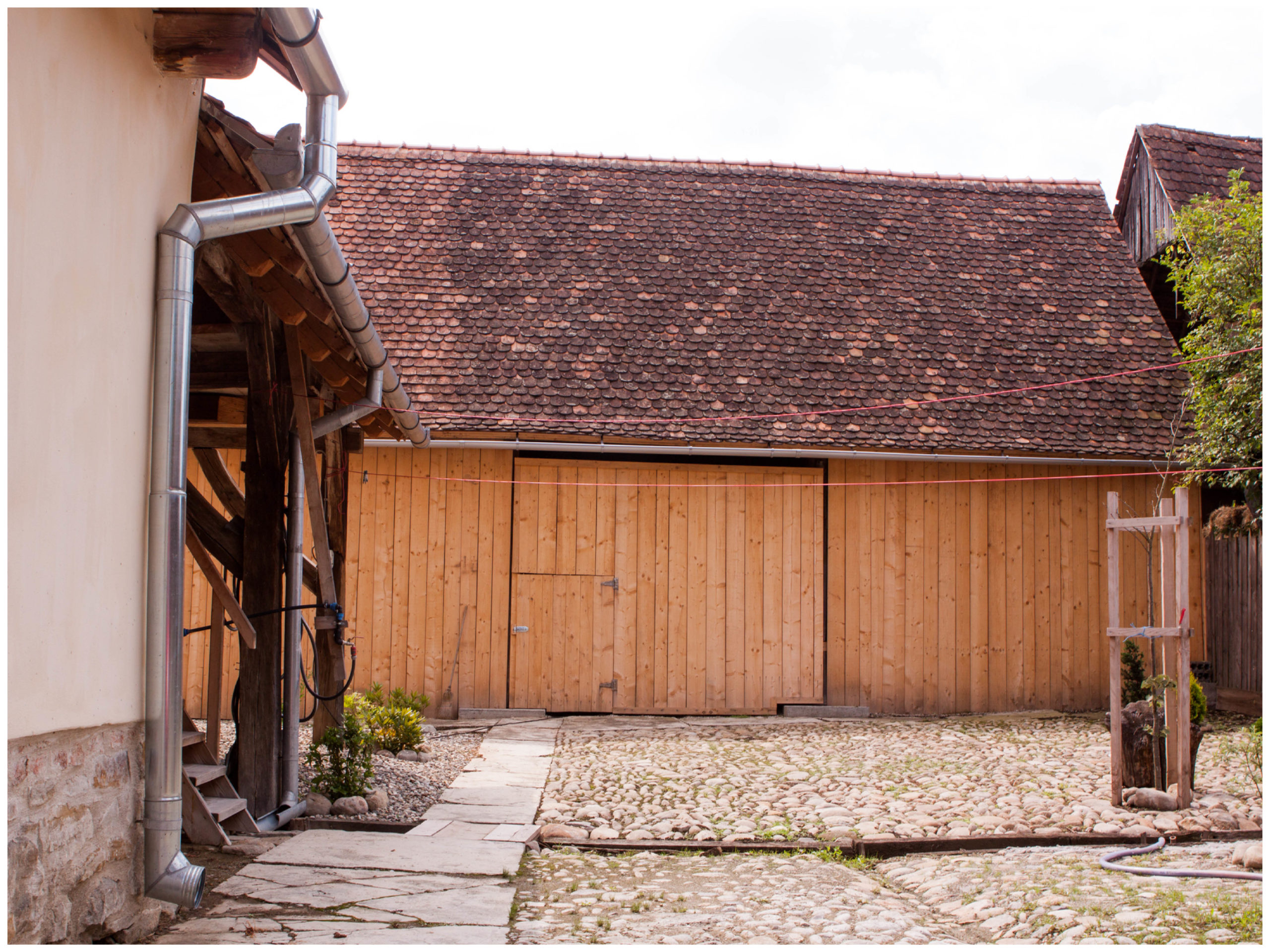 The Barn
Die große Scheune hat ebenfalls eine umfassende Umwandlung in den letzten Jahren durchgemacht. Einst war links zum Nachbarn ein Schweinestall untergebracht. Es soll typisch für das Haferland gewesen sein, unter der Scheune den Schweinestall oder Kuh-Büffelstal untergebracht zu haben. Davor dann der große Misthaufen. Unsere Scheune wurde weniger ein Ort um Heu fürs Vieh zu lagern, als das  Holz für die Schreinerarbeiten zu stapeln. 2020 war eine gründliche Sanierung notwendig geworden.  Es ist jetzt ein sauberer sehr großer Raum geworden, den wir für verschiedenste Zwecke nutzen wollen. Bereits 2020 haben wir ihn für  private Kinoabende genutzt und uns wohl gefühlt. Aber geplant sind auch Kleinkunsttheater, Workshops, Yogakurse und alles was man auf 100 m2 machen kann. Zum Entspannen kann man auf der Gartenterasse den Ausblick auf den großen neuangelegten Obstgarten und die reiche Bienenwiese geniessen. Ich bin überzeugt, dass meine Weisskircher-Grosseltern und mein Vater sich mit uns freuen. Es war in beider Sinne, diesen wunderbaren Gartenteil zum Leben zu wecken. Meine Mutter und ich mit der geschickten Hand unseres Nachbarn Claudiu haben es möglich gemacht.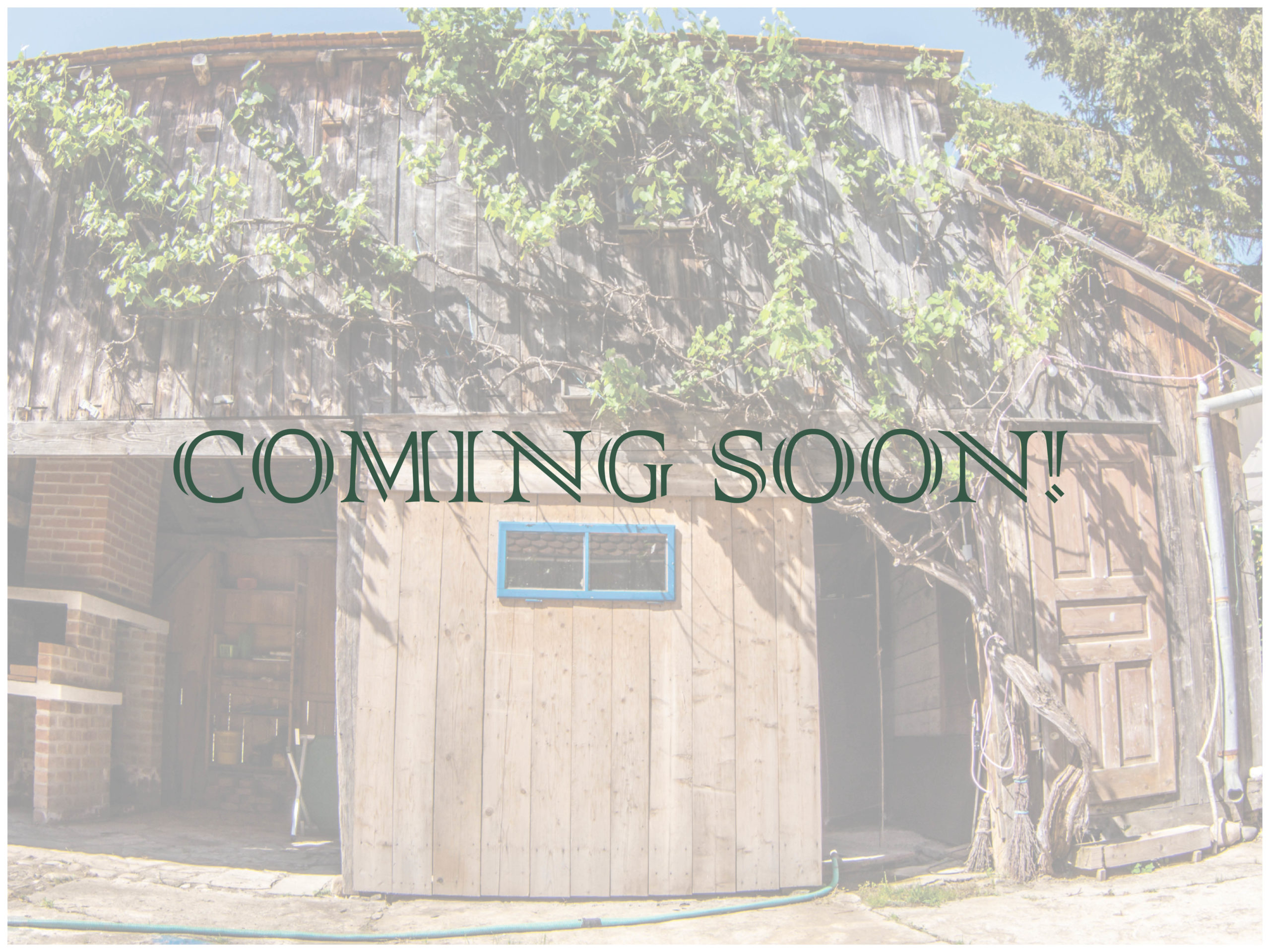 Museum (coming soon!)
Ein kleines Hausmuseum ist geplant. Es soll unseren  Gästen die wertvollen gut erhaltenen Teile der Schreinerei meines Großvaters der Öffentlichkeit präsentieren. Es werden Holzgegenstände sein, die wir beim Renovieren des Haus und Hofes gefunden haben. Wir haben sie sorgfältig gereinigt und trocken gelagert. 
Es werden auch wertvolle Teile aus der alten Schreiner sein. Die meisten Stücke werden in den nächsten Jahren aus Deutschland wieder an Ort und Stelle zurückgebracht werden. Mein Vater hat meine Großeltern persönlich im Sommer 1990 im seinem PKW nach Deutschland abgeholt und in einem Anhänger die besten alten Gerätschaften der Schreinereien und auch die Hobelbank in den Westen gerettet. In seiner Werkstatt in Wachendorf/Deutschland liegen sie, seit er uns verlassen hat, ungenutzt. Es war in seinem Sinne irgendwann diese Geräte zurück nach Deutsch-Weisskirch zu bringen. Wir wollen seinen Wunsch umsetzten. 
Großvaters Hobelbank war fast 60 Jahre lang sein Arbeitstisch in der Werkstatt, die ich nun als Musikzimmer nutze. Für die wertvollen Geräte der Werkstatt wollen wir einen neuen Raum, ein kleines Museum, erschaffen. Wir wollen die einzigartigen und historischen Werkzeuge für die Zukunft erhalten. 
Additional readings on Viscri, Romania
The house is very nice, clean and the experience was pretty authentic. I had dinner a couple times, cooked by their neighbour and the food was very good. The place was clean and also had a kitchen with a fridge and some utensils. Also some place to stay outside which was great. Keep in mind that during the night it might get a little cold inside even when the weather is nice, but there is a small wood stove to warm up. I will definitely consider coming back to this place again if I will come to Viscri some other time.
The Johann place is very nice and authentic. A lot of space inside. We had a king breakfast carefully prepared by Johann's neighbor. Nothing was missing. More than this, Johann played piano during the breakfast, outstanding. The bathroom is clean and spacious. This is a great place for a family with two kids.
What a beautiful place to stay! I highly recommend this magical and private dwelling in the fascinating village of Viscri. Johann is the perfect host and looked after me long distance while his lovely neighbours met me on arrival and were there to call on if needed. Comfortable, sincere surroundings with an understated elegance and charm. A thousand stars.