At Colligere1841, you are invited to imnmerse in music and arts.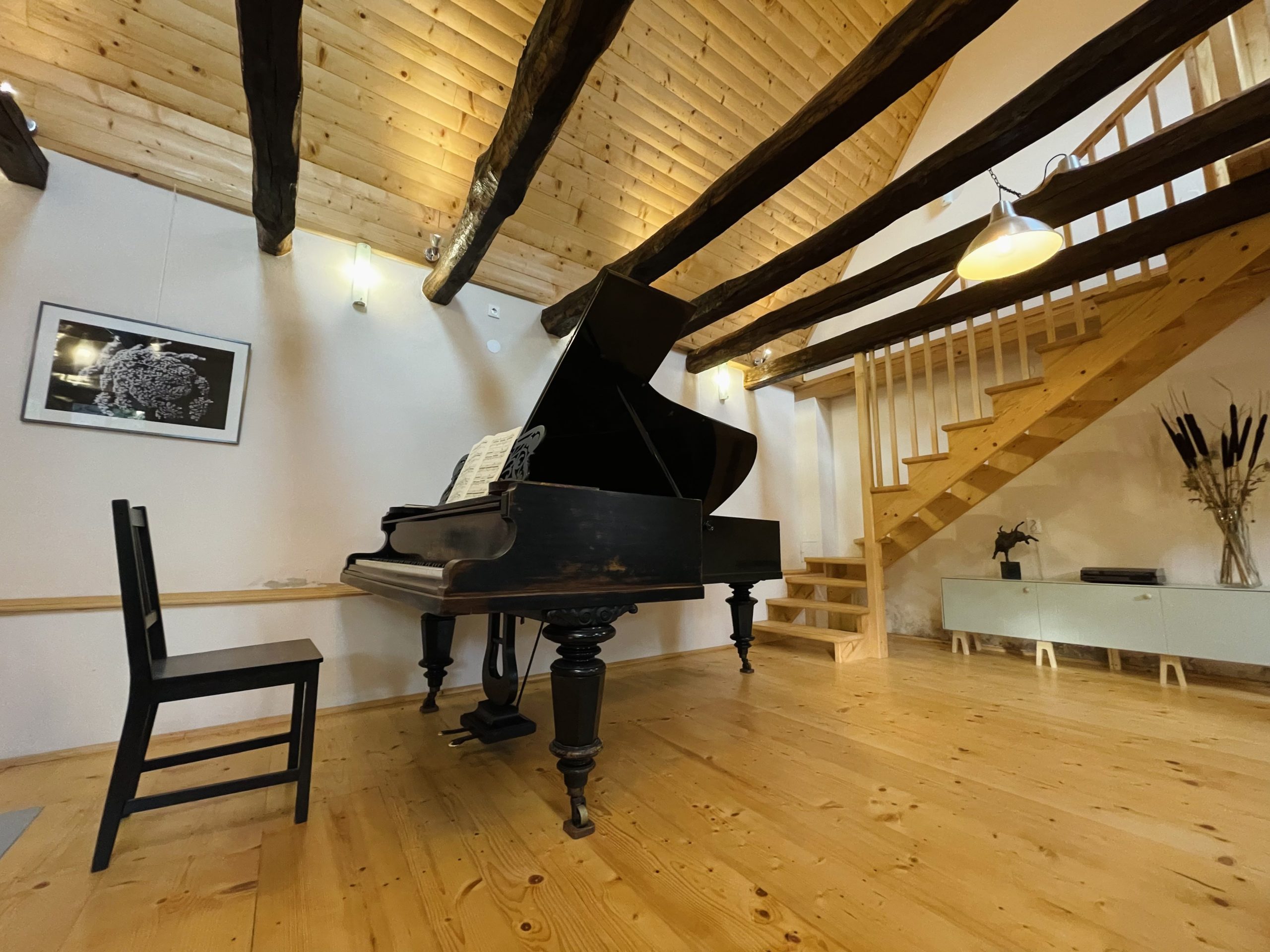 July 30 – August 12th, 2022
daily 10:00 – 21:00 | Barn
EXHIBITION by KATHARINE ALECSE
Carefully selected paintings are exhibited at the barn of the Colligere1841 Estate for about 2 weeks. The American painter and Songwriter Katharine Alecse shows portraits from various times of her life as a student in New York City as well as to her former life in London and current life in Viscri. Her works are for sale. Please contact us for more information: www.katharinealecse.com  You are welcome to pay us a visit.
Sunday
July 31, 2022
17:00 – 18:00 | Music Room
Buch Presentation
"Beleuchtete Busse in denen keiner saß / Şi trec autobuze goale"
Lesung: Dagmar Dusil
mit musikalischer Begleitung von Johann Markel (Klavier)
Tuesday
August 2, 2022
19:00 – 20:00 | Music Room
Recital
Songs by Nicolai Medtner and Satires op 109 by Dmitrii Shostakovich, Rachmaninoff from Morceaux op 11 nr 1 and 4, Rachmaninoff Etude-Tableaux op 33 nr 4
Dorothea Jakob (soprano)
Johann Markel (piano)
Thursday
August 11, 2022
17:00 – 18:00 | Music Room
Carl Filtsch im Kontext seiner Zeit
Ein Musikalisch-literarischer Salon zu "Carl Filtsch in seiner Zeit" mit Begleitung am Klavier von Irisa Filip und Andrei Preda.
Moderation: Dr. Heinke Fabritius
Lesung: Dagmar Dusil
Artist-in-Residence
The Artist in Residence programme at Colligere1841 offers a unique opportunity and environment. It provides time and space for research, experimentation, production, and professional advancement.
See which artists stayed at the estate
Strada Principala Nr 160, 507039 Viscri, Brasov County, Romania