"Music is enough for a whole lifetime, but a lifetime is not enough for music."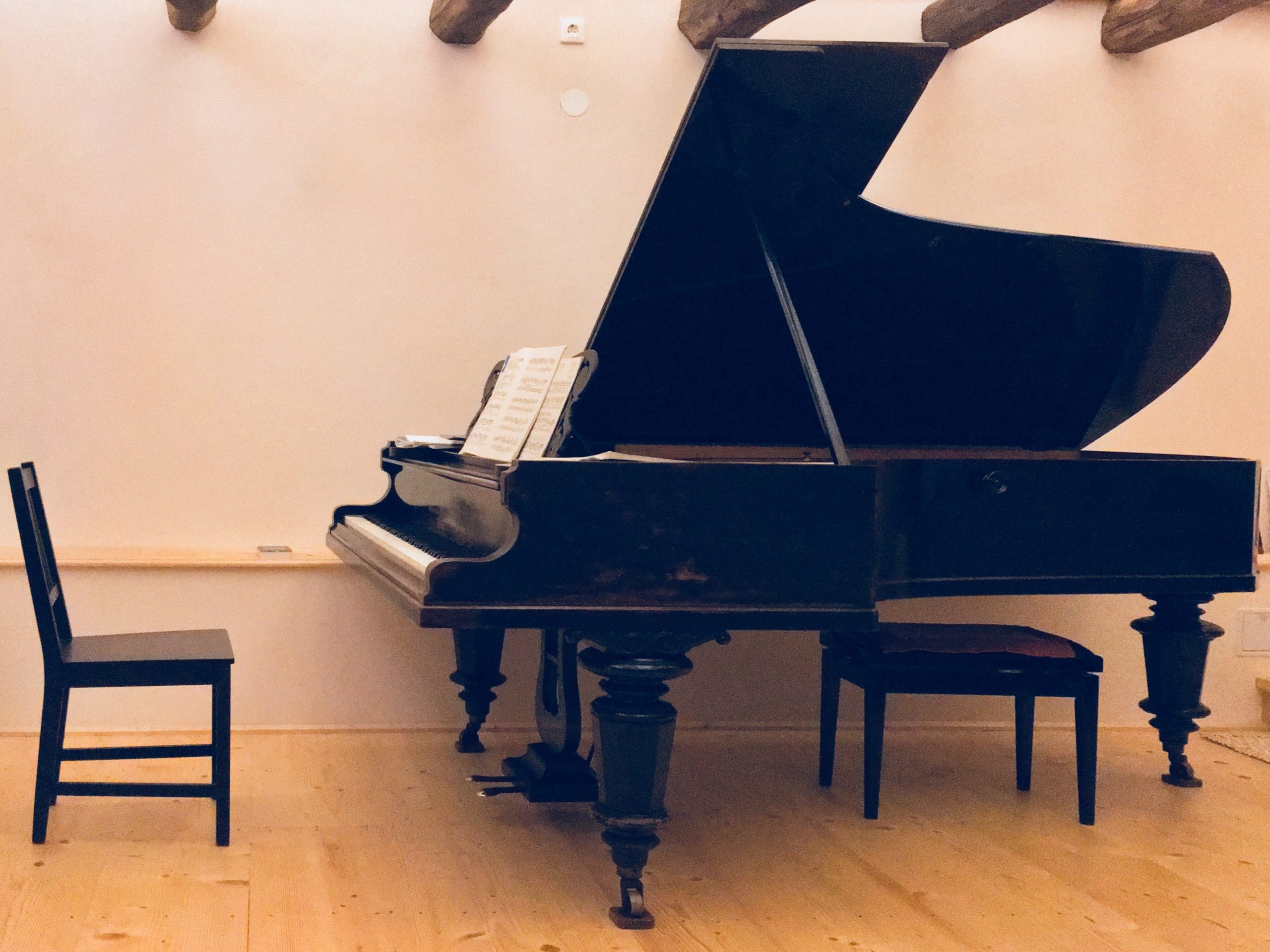 Every summer concerts, workshops or rehearsal weeks with musicians from all around the world are planned. Come and enjoy live concerts in our estate.
The music room is in the old workshop of Michael Markel, my grandfather. He was a master carpenter until he left for Germany in 1990, shortly after the fall of the Iron Curtain. Over the years he built lots of wooden floors, windows and doors in the rooms for the villagers. After an extensive renovation in the years 2008-2016, which was arranged by my parents, this room was given a complete face-lift tailored to us: a new roof, new wooden floors and a charming traditional fireplace. Everything fits perfectly into the room.
Standing at 2.27m long, the heart of this room is undeniably the C. Bechstein concert grand piano from 1877. It is still in its original condition with an ivory keyboard and ornate legs. The piano exudes the sound of the 19th century, the romantic era in classical music associated with composers like Brahms and Liszt.
Past Performances at the Estate
Title of piece: Zemlinsky, Das bucklichte Männlein
Piano: Johann Markel
Soprano: Dorothea Jakob
Viscri, 5 August 2019
Title of piece: Gustav Mahler, Rheinlegendchen
Piano: Johann Markel
Soprano: Dorothea Jakob
Viscri, 5 August 2019